Update from last week
Well, I'm sorry I'm getting to these so late. I've just been really busy the last few days, taking care of the brother while mom's at work, going to school, and going to work. I just haven't had much time for the computer lately. Back on October 13, I sent an email to the Daily Buzz, a morning news and entertainment program shown on the CW Network, asking for the hosts' autographs. On November 13, I got an email from Mitch English (the weatherman) saying thanks for the request and that he'd sent it out. Then on November 16, I got my photo from Mitch: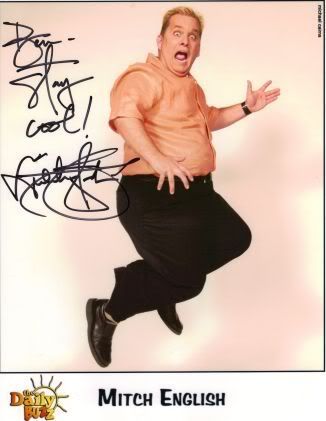 And the next day, there were two more envelopes waiting for me, one containing a picture from Andrea: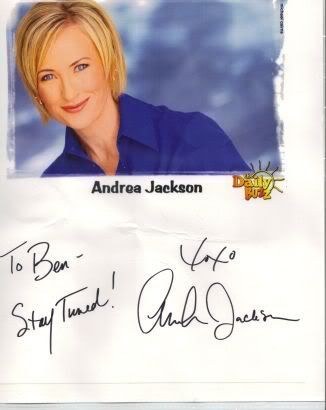 And the other, a picture of Kia: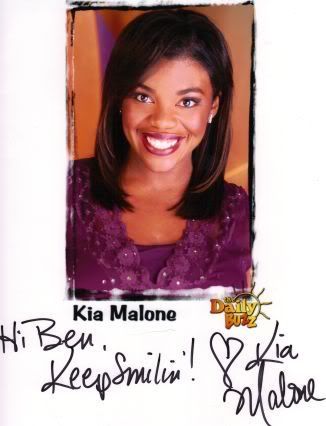 I'm really bummed though, because as you'll notice, the picture of Andrea has a big crease in it, almost like it got sat on or something. Oh well, I guess. At least it's still a signature from a host of one of my most favorite shows.
Address used:
buzz@dailybuzz.tv
Sent 10/13/06
Received 11/16/06 and 11/17/06
34 and 35 days
Until next time, here's to more of those beautiful 9x12 yellow (or sometimes white) envelopes we all love seeing when we open our mailboxes.